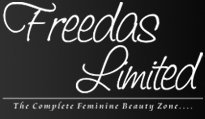 Tsim Sha Tsui Branch
4/Floor, Flat C Hanchung Mansion
8-10 Hankow Road
T.S.T., Kowloon
Tel: (852) 3580 0447
Hong Kong Island Branch
2/F Warner Bldg, 91 Hennessy Road
Wanchai, Hong Kong
Tel: (852) 2527 7881
Hong Kong Island Branch
Mezz Floor, 124 Caine Road,
Hong Kong
Tel: (852) 3580 0405
Discovery Bay Branch
Flat 26, 5/Floor, Block D,
DB Plaza, Discovery Bay, NT
Tel: (852) 2987 4555
Tung Chung Branch
G/F, Shop 9A3, No. 12 Tung Chung Waterfront Road
Coastal Skyline, Tung Chung
Tel: (852) 3483 8356
Email:
freedashk@gmail.com
Appoinments by phone only
Disclaimer
Threading and waxing might result in minor skin rashes and bumps for those who have highly sensitive skin. This happens because hair removal by threading and waxing causes the hair follicles to temporarily enlarge, hence, allowing bacteria to enter the skin. If any sort of infection is noted, please contact a dermatologist as soon as possible.
The client must understand that waxing can and may cause small red bumps on the skin. This is a normal reaction in some people and may take several days to a week to go away.
The products we use in our services have no known side effects, but in the unlikely event of skin irritation, due to your allergies/sensitive skin, Freedas Limited or any staff will not be held responsible. However, please take care of the Pre and Post care routine for the waxing treatments.