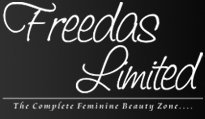 Tsim Sha Tsui Branch
5/Floor, Flat C, Comfort Building
86-88 Nathan Road
TST, Kowloon
Tel: (852) 3580 0447
Hong Kong Island Branch
2/F Warner Bldg, 91 Hennessy Road
Wanchai, Hong Kong
Tel: (852) 2527 7881
Hong Kong Island Branch
Mezz Floor, 124 Caine Road,
Hong Kong
Tel: (852) 3580 0405
Discovery Bay Branch
Flat 26, 5/Floor, Block D,
DB Plaza, Discovery Bay, NT
Tel: (852) 2987 4555
Tung Chung Branch
G/F, Shop 9A3, No. 12 Tung Chung Waterfront Road
Coastal Skyline, Tung Chung
Tel: (852) 3483 8356
Email:
freedashk@gmail.com
Appoinments by phone only

NEW PRODUCTS:
Natur Vital coloursafe permanent colour: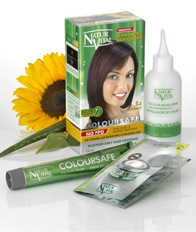 Freedas offers a choice of permanent colours for ladies (Natur Vital) which are less aggressive and gentler on your hair. Natur Vital has removed and replaced its ingredients which are less aggressive; these are the main causes of allergic reactions ... Ammonia, Rescorinols, Parabens and PPD

Coloursafe replaces the ingredients with organically sources like Helianthus annuus (Sunflower) seed oil, Sesamum indicum (Sesame) seed oil, Aloe barbadensis leaf juice, Panthenol, Althaea officinalis root extract and many other herbs sourced from organic farming.

Prices start from HK$220 - 400 only ( HK$220 for hair roots only)
Natur Vital, a Shampoo & Conditioner for every hair type:
The frequent use of this shampoo prevents hair loss according to the specific needs of every hair type, either normal, greasy, dry, anti dandruff or anti breakage specifically for long hair. Pro-Vitamins B5 and Vitamins A,B3,B7,E,F and H to hydrate, protect and maintain the natural balance of hair and scalp, fighting hair loss. Its gentle formula makes it suitable for daily use thus guaranteeing the scalp will be in good condition.

Active ingredients: wheat germ, soy, ginseng and aloe vera
Casmara facials: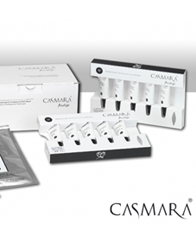 Casmara is constantly aiming for excellence in terms of efficacy, beauty and well-being. Freedas offers unique facial and body solutions with innovative compositions, exclusive ingredients, exquisite textures and perfumes. Treatments adapted to you, in each stage of your life. These ingredients are the most effective ones to reduce visible signs of ageing because they help increase the natural production of collagen and even prevent its future deterioration

Casmara Facial: HK$ 400 only
Special package promotions available for festive occasions like New Year, Valentines, Diwali and Christmas.
Please call for more information.